Best Films for Introverts to Watch and feel Related
An introvert is often being misunderstood as an uninteresting, plain and boring human being. People usually care less about the ones that stand in the corner and often get aggressive because they are quiet and reticent. After spending years as an extrovert, I have suddenly transformed myself into an introvert because of the situations, I have faced in my life and ever since has been tagged as a 'creep', a 'loner' and a 'weirdo'. Topping the list of people who get easily misjudged, most of the introverts today are not what they appear. As they don't usually express themselves, the way people perceive them is way too far from what the actual reality is, including their actions and habits. Introverts are separated and they dwell in seclusion not because they love to because they are usually withdrawn and their comfort levels are different from other people.
Extroverts are usually better at communicating and expressing the feelings and thoughts, introverts are usually hesitant and reserved when it comes to revealing themselves and disclosing their secrets. That being said the movies that are listed here are basic, and it can be used as a guide for extroverts to understand the perception of introverts and look at the world through his eyes. These movies tell us that most of the quietness of introverts is because they are imaginative and thoughtful and thus showing us the other side of them. These movies are compelling and they can show introversion as a way of life and not just a state of mind alone. Apart from that, they also display the reasons behind it and why they behave the way they tend to. These best films for introverts also show you the demarcation between introverts and other people, by taking us into the interesting inner life that they contain.
#1 The Perks of Being a Wallflower (2012): The coming-of-age film, The Perks of being a Wallflower has gained immense popularity as it displayed the life of Charlie, a socially awkward teen. Portrayed by Logan Lerman, the plot revolves around him as he decides to discover the outside world after being discharged from an asylum. Confused and shy, he starts as a freshman in a high school where he meets two seniors. Both of them later turn into his guide as he discovers the life through being exposed to people, parties and at a time, drugs. Amidst the happiness, he constantly gets down because of his memories and fears.
Stephen Chbosky, the author of the novel is also the director of the originated film and has taken an emotional approach to the movie as it keeps you poetically hooked through the end. The movie only shows the cause of effect of Charlie's characteristics on other people. His funny, sad and romantic moods are used to talk about topics like drugs, gender issues, and even the sexual abuse. "The Perks of Being a Wallflower" is the best among the list of best movies for Introverts and therefore it conveys the message that introverts usually endure a lot because of their inability to express and share things with others. The movie is so moving that it brings all the memories that you have from high school making you nostalgic.
#2 Amélie (2001): A film about a French girl, Amelie is a surrealist film with the lead, played by Audrey Tautou. She is diagnosed with a heart problem, as a result, she is kept secluded from the outside world by her parents. Her curiosity and loneliness triggered her to create her own world of surrealism and imagination and as a result, she spends her time being alone and observing the actions of others. Excited, curious and yet scared by the social interactions, it's only until she gets triggered and communicates with someone indulging her curiosity.
The most acclaimed director Jean-Pierre-Jeunet has directed this comedy-drama where he received recognition both commercially and critically, as the movie is beautifully drafted. Amelie is not just a story that everyone can relate to. The film is creative and different as it shows a great deal of entertainment and heart throbbing elements. The character of the lead in this movie is shown in a charming and sensual way that it is easy to fall in love with. The film depicts the reality of an introvert life with many surface details as it mirrors the life of the people who feel curious and alone about the world and those who want to conquer their fears in dealing with the people.
#3 Pi (1998): Directed by Darren Aronofsky who directed Black Swan, this movie is about Max. An antisocial and a paranoid Mathematician as he is, Max dedicates most of his time to solving an equation which he believes has the capability to unlock all the universal patterns of nature. According to him, he thinks everything in this world can be analyzed and understood through numbers. However, because of this; Max suffers from social anxiety disorder, paranoia and cluster headaches which distance him from people who live in the same neighborhood.
Pi, as a movie has maximized its ability and therefore, has been produced as a qualitative, emotional and intelligent film despite the tighter budget. Without any extravagance, sets, effects, studios or even the A-listed actors back then; Pi has been a simply driven thrilling and powerful plot with the exclusive screenplay. The way Pi has been written, shot, directed and edited; it kind of develops an anxious and claustrophobic feeling along with predominantly black and white cinematography, lighting, music, and jargon giving a foreign feeling to the audience.
#4 The Station Agent (2003): A comedy-drama, The Station Agent is directed by Tom McCarthy, that revolves around Fin. Fin, a dwarf man lives in a train depot where he lives a secluded life. Followed by the death of his friend, Fin chooses to live alone after retiring from the job but eventually, he starts becoming close to his neighbors; Joe and Olivia who happen to be a hot dog vendor and an artist respectively. Three of us have become friends after learning more about each other and eventually, they end up walking along the track, every day. The portrayal of the characters in this film shares a greater contrast and chemistry between them which is not very conventional.
The journey between the anti-social Fin, the outgoing Joe and the emotionally dissonant Olivia; this film gives us a random sampling of three different characters in three different ways. The effortless and quirky way of acting both in light and heavier scenes translates the movie and tries to capture the empathy of each and everyone sitting in the audience by striking the chords in their unique personalities. These characters highly differ in the personalities but what's common among them is that all of them share the same isolation and solidarity from the society making it one of the best movies for introverts.
#5 The Royal Tenenbaums (2001): Nominated by Oscar, this is one of the insane movies that you will come across and by insane, I mean amusing. Directed by Wes Anderson, who is known for creating the awkward and eccentric characters; The Royal Tenenbaums can be tagged as the superlative of all. This film talks about the lives of the gifted and the bright Tenenbaum siblings who have experienced success during the childhood but ended up as failures when Royal, their selfish father leaves the family. As the plot goes, the Tenenbaum siblings grow distant from the society and isolate themselves by working in different fields.
The childhood that they experience after their father left is not something normal as success and fame left them. They fail from having decent interactions and therefore, create personal places for their own comfort. The film then shifts to show how the childhood and upbringing of a human will impact rest of their lives. The transition from their lifestyle when they are children to their independent, the Royal Tenenbaum is nothing but a dark comedy with transparency laid all over it as it tackles the conflicts between the characters while it manages to show the importance of friends and the family.
#6 The Quiet (2005): An independent thriller as it is; this film is directed by Jamie Babbit. The film is about Dot, a deaf-mute teenager who got adopted by a family after his father died. However, much to the annoyance of the girl; this family which seems to be normal at the start turns out to be stranger. Filled with many darker issues and secrets, the family as well starts discovering Dot's secrets. Despite being adopted by the family, Dot feels that she's an orphan because of the family's hindrance of the disability. Because of the family's barriers and not just the deaf-mute situation but the synchronization between the family.
Especially, the co-existence between their daughter Nina and Dot. If you're one of those people who doesn't prefer to watch a distressing subject, this film might become a bit difficult for you to watch. The main character of the film tries to adapt and adjust to the new foster family, however along with her; the viewers will also experience the alienation wanting to know how she will blend in the family. Dot, as a mute is shown to be troubled, out of place and extremely uncomfortable with the new people who don't know how to talk to her without words. Display of the sensitive issues makes the film even more effective and as the title says; silence becomes the ultimate mode of communication between all of them.
#7 Lars and the Real Girl (2004): Lars and the Real Girl, fame Ryan Gosling is a film written and directed by Craig Gillespie. The movie talks about the story of Lars, a reticent and shy man. Ryan Gosling plays the character as he stumbles on a sex doll while browsing through the Internet. He ordered the doll and soon, he finds himself being romantically involved with it. Biance, as he names the doll; distorts the situation where Lars' brother and his wife get involved. Lars' gets along with Bianca hoping that the whole town is going to support the young man. The film narrates the story of an awkward man who is delicate and sweet and who stays in the shell.
Lars is a person who doesn't connect himself with the outside world or who relates himself to anyone and therefore, he tries to build his world with the doll girlfriend. Initially, "Lars and the Real Girl" is written as a satirical comedy but later the situation and the subject made the characters moving and sad, with a comedy layer overlaid on it. Lars' separates himself from reality as the community tries to understand his actions and help him turns out to be inspirational. The story at first seems weird and utterly uncomfortable to watch, but if you shift to the bigger picture; Lars and the Real Girl is a story of peace, kindness, understanding, and love extending to a peaceful society.
#8 American Beauty (1999): American Beauty, the Oscar-nominated film is an adult drama written by Sam Mendes. The film deals with the dark and complicated story of a father who is suffering from the middle life crisis as he loses his enthusiasm in the marriage and fails to act as a father. However, over the period; he finds himself attracted to a teenage girl. Kevin Spacey excelled in playing Lester and won an Oscar for it. In the film, his relationships with his daughter and also his wife is shown going downhill but his relationship with the teenage girl deepens. Jane, his daughter on being exposed to the problematic parenting meets a weird boy and feels attracted to her.
"American Beauty" is a film which shows the introversion of different characters on different levels. Each character in the film has a motivation driven by unsaid feelings and thoughts, leaving people downtrodden and depressed. This movie is definitely thought-provoking for many people who are struggling with the internal conflicts. The viewers are not just rooted in the characters but can see them reflecting in them and as a result, if you're one of those people experiencing any problem, they can see a major impact happening in them in a way or the other. In this film, some characters overcome the introversion, some face it and the others lose it and give up on it. Watching this film might be a bit depressing and acts as a mandatory tool to drive into other people's minds.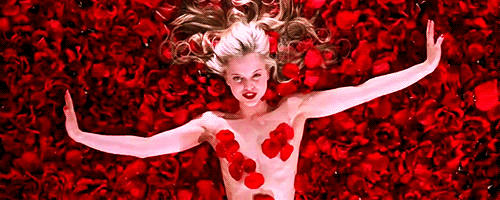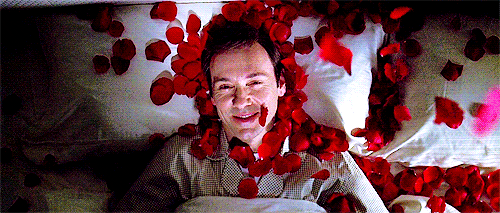 #9 The Way Way Back (2013): Another coming-of-age film, the plot is highly based on the comedy as it talks the story of Duncan, a 14-year-old shy boy. As a boy who unwillingly has to spend the summer vacation on the beach along with his mother and her despotic lover; this movie talks about the pressure put on Duncan in being a man. Much to his annoyance, his mother's boyfriend starts imposing things on him which would make him more of a man. His idea of betterment includes Duncan to look good, to socialize and to upgrade himself from being a 3 and meet new girls. However, Duncan being a laid back man he is; is not very enthusiastic and doesn't really want to do much about anything.
"The Way Way Back" is a film directed by Jim Rash and Nat Faxon; narrates a story of an awkward boy and people around him. As the plot progresses, it shows how a teenager learns about his environment and the world around him by displaying the events and stages right from the childhood and as he reaches the adulthood including meeting new friends, new people as he faces the family problems, personal problems, and fall in love. Together, the film shows that there is a way for people to always bloom making it a perfect timing for people to support the moment with you.
#10 Donnie Darko (2001): Donnie Darko, a psychological drama is written and directed by the infamous Richard Kelly. Jake Gyllenhaal excelled in portraying the lead character, a teenager who is different from the family, friends, school, and everyone in his society. When an engine of an airplane falls all of a sudden into his room, he survives somehow. However, later follows many peculiar things that are related to the doomsday visions until he meets Frank, his friend who is visible to him alone. He starts to think of the mysterious tragedy that is caused by the mysterious tragedy and as a result, he cannot talk this to anyone except his psychiatrist.
Donnie is written as a misunderstood young man who is gentle, courageous yet open-minded around people who can't even get what his thoughts are about. Troubled by the loneliness, he chooses to live in isolation because of his situation. The adventure of the character will amuse you as he tries to find the meaning for his life with the apocalypse approaching on Frank showing him how to think and work alone without having to explain himself to people around him. Towards the end, Donnie is shown as a person who trusts himself more than he trusts other people and this gives him the freedom for a liberal way of thinking and mind. Donnie Darko is a movie full of emotions including love, fear, hope, loneliness and as well as violence.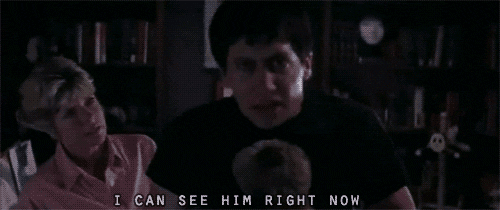 #11 Taxi Driver (1976): Listed as one of the best introvert films, this film by Martin Scorsese is nothing less than a gem. The story is about Travis, a taxi driver who drives around New York after returning from a war in Taiwan. Being a veteran exerts a great influence on him that he becomes mentally unstable. Played by Robert De Niro, Travis suffers from insomnia which makes him drive the taxi in the New York City for a living, every night. Developing a disgust for corruption and decadence present in the society, he starts despising people and thinks that they are responsible for the issues and gets triggered to take action in stopping them.
Observing and witnessing the immortality, he formulates a plan to get revenge on the loatheful society. He tries to isolate himself from the society that he couldn't trust and as a result, he remains at night seeing procurers, thieves, and prostitutes and as a result, he decides not to be bothered about it anymore. Before he could even realize, he becomes dark and violent working towards the betterment of the society and making changes. Most of the people might take Travis as a psychopath, but he's just a problematic lonely man who despite being insignificant and small in the society decides for a change. Taxi Driver is one of those films that you should definitely watch and I'm sure that it creates a lot of impact on people who feel low, lonely and depressed. However, the motive is not to get inspired and turn violent but rather understand the root cause behind it.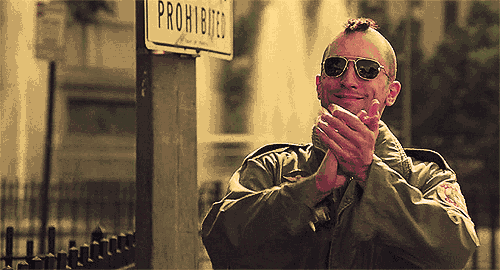 #12 Stoker (2013): Stoker, an American psychological thriller is directed by Park Chan-Wook who has also directed the legendary movie, "Old Boy". What makes the movie interesting is the movie is female oriented. This film is about India Stoker, a curious and innocent girl with a disturbed life, the acute sensitivity with her beloved father. According to her, her father is the only person that she considers as a friend who dies in a car accident. Considering herself as a friendless person, India stays at home with her emotionally dissonant mother and an uncle whom she never met unless the situation has come.  Watching Stoker gives you a feeling of uneasiness, curiosity, and loneliness in a very weird, alienated but a relatable way.
The character of India is considered as a loner as her father died whom she thought is the only person she felt connected with and as a result, she feels abandoned by the menacing uncle, demented mother, and rude schoolmates. This film welcomes us to the tiny world of India as it penetrates us into her life with each scene acting as a revelation giving us clues to understand or comprehend the story through the dry and even intricate times. This movie is known to have a kind of intensity in several events leaving the audience hooked to the seats. As the plot goes by, you will be intrigued by India's character and as a result, things hang on the edge of the seats and each one of us will relate to her at one point or the other. If you're someone who is looking for a curiosity-invoking film; especially a girl; this film is the perfect fit for you. Grab some popcorn and spend your time qualitatively while you enjoy the film.
#13 Adam (2009): A romantic drama, Adam is written and directed by the legendary Max Mayer. The movie tells the compelling and the exotic story of Beth and Adam. Adam is a young man who lives alone after the death of the father on whom he was completely dependent before death. Beth, a writer, and school teacher move into the apartment just above the apartment in which Adam stays. Eventually, Adam falls in love with Beth during the difficult times in both of the lives. As a result, both of them becomes mutually dependable as they become helping hand for each other in order to survive and rediscover the meaning and beauty of the life unraveling the life together. Over the period, Adam is shown that he has an Asperger syndrome a disorder which becomes difficult when it comes to development in interacting with new people turning him as an awkward person before others. Beth, therefore, becomes an aid in discovering the world as she's a normal person fixing the anxiety, fear, and heartbreak as he gets alienated in the society.
Adam, as a movie, shows the contrast between Beth and Adam with perspectives and personalities changing in the world. The journey is shown beautifully as both of them challenges the society and strengthens themselves during their course of the relationship with the development of the relationship as well. It also displays the insights about the unconditional love with the heartwarming elements, communication barriers, relationship issues making it a story of overcoming fears for the love and happiness. Are you in a relationship with someone who's an introvert and has a social anxiety disorder? Well, this film is a must watch for you on the list of best movies for introverts. You can not only solve your relationship issues but also can learn how to nurture an environment where it turns healthy.
#14 Napoleon Dynamite (2004): Napoleon Dynamite is an American comedy film and is directed by Jared Hess who has successfully finished the film beautifully. An awkward high schooler as he is, Napoleon, is a complete loser considering his life at school and at home where the audience will understand how frustrating and bizarre the personal life is. Acting careless and listless about things that are happening in the society and the surroundings around them, Napoleon finds that people around him need him in their lives because of the urge to help them as Napoleon handles his own personal conflicts in life. Napoleon is indeed a socially inept person who has been outcast by the entire world which is nothing less than a living hell.
His own brother (middle-aged) is apparently jobless and spends most of his time in online dating, his uncle being creepy, flirts with every woman and his only confident friend who can talk to all the girls even being a misfit are the things around him which are the ingredients for the coming fruitful years. As we go through the chaotic journey of Napoleon, the audience will actually feel pain in watching him suffer leaving us wondering about his chances of victory and survival. In reality, we say that the misfits do not find it hard to blend into the society and we expect them to belong; but Napoleon's life is a clear example about how different and difficult it would be and how it is oblivious for normal people do not understand him. As a result, he over the period accepts himself and learns not to care about what people think. Together, Napoleon Dynamite is a movie that teaches us about self-love and acceptance on larger terms.
#15 Cashback (2006): Again, a rom-com; this is one of the must-watch films in the list of best movies for introverts. A film full of adventures, it talks about the life of Ben who is an art student. Suffering from a bitter break up and exotic insomnia; Ben is with his girlfriend Suzy who tries to make him a normal person while he keeps himself busy working a late night shift at the supermarket. As it is obvious that the number of customers that visit the store at the night is relatively low, Ben tries to practice art not only in school but during the nights and to kill the boredom, he starts using his wild imagination to create alternate situations to the reality involving the supermarket's environment and also the people that reside there. Ben imagines stopping the time so that he can take a closer view at the people in and around the supermarket and by that, it includes undressing the woman and enjoying the nakedness until it gets real one day.
The credit of the film goes to Sean Ellis, a writer and a director who mastered the technique the audience through the everyday life of Ben and his thoughts, emotions, and desires. According to the film, Ben is not shown as a very expressive and talkative person but the director somehow managed to let the audience penetrate into the character with the reflective and meaningful narratives and compelling scenes where you are also allowed to interpret the beauty of the characters, scenes and perspectives and everything the movie actually contains. If you're one of those introverted people who daydream about impossible things and alternative realities, this is the movie that you should definitely watch as it fulfills your dream of making impossible things possible and also giving you a new paradigm.
#16 Edward Scissorhands (1990): "Edward Scissorhands", is a cult classic that has been directed by the infamous Tim Burton. Notable as he is, the film is about Edward and his life story, a strange man whose hands is actually made of scissors. In an isolated place, he was actually found by a hospitable and helpful nurse who invites him to live with her, assuring that he would take good care of him. The woman eventually keeps him in the home but gets afraid if he would frighten the neighborhood and tries to make him look more like a normal person. However, being unfamiliar with the environment and unable to live in the community, Edward tends to be careful, shy and extremely kind towards the neighborhood.
On knowing the neighbors, people start taking advantage of the heart which is nothing but full of innocence and gold. With the desire to fit in and be accepted by the people regardless of the disconnection and the difference, he tries and does anything to please them. He desperately wants to belong, have friends, have a family and therefore picks up a bit of that and this in the community in order to belong to them. The infamous and enchanting story of the amusing "Edward Scissorhands" takes you to another dimension of the humanity. It is one of those films where humanity is shown as a problem, a threat and as well as a bliss of the society and also a major phenomenon why people create evil. It also shows that the physical appearance doesn't have anything to do with the inner beauty and when people are kind, it is imperative that people take advantage of the good heart. A true piece of art, you should definitely watch this film as it speaks about beauty on another level.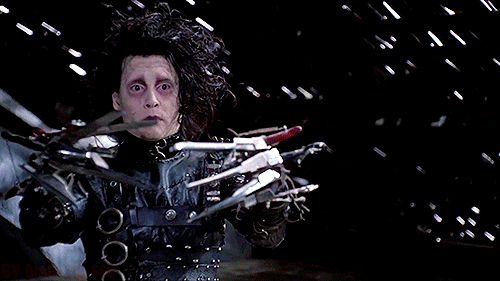 #17 Garden State: Garden State is a clean drama with romantic comedy elements written all over it, directed by Zach Braff starring Natalie Portman, Braff, Ian Holm and Peter Sarsgaard. The film centers about the life of Andrew Largeman who is quietly beset by many problems in his life after he returns from the home soon after his mother is dead. Being a semi-successful actor who is striving so much, he revisits in order to unite his father with whom he has shared a constrained relationship for so long. His father, who is actually a psychiatrist leads him to believe that he was responsible for his mother's accident as he grows up and scarred by this belief, he tries to manipulate Andrew's actions and tries to control his life.
The film later shows the journey of Andrew from his cold-hearted personality to a man who is in charge of all of his emotions. The bitter memories and scars that he had from the past hold him back but however on communicating with new people, he meets a girl who is just as much scarred as him. On meeting her, his life takes a tragic turn and everything becomes upside down and he gets opened to a newer perspective in life where appreciating and finding freedom and happiness is their only agenda. The film tries to deliver an insightful yet a very motivational story and is not just about two people who fall in love with each other inevitably. It actually is a story of two broken people trying to fix each other through mutual healing and indeed is a great inspiration for couples who have scarred pasts, broken hearts, and emotional disorders as well. On a whole, one should not miss this movie at least for Natalie Portman's acting.
#18 Harold and Maude (1971): A romantic dark comedy as it is, Harold and Maude tell the romantic tale of Harold and Maude. Written and directed by Hal Ashby, this film enlightens us about their lives where there is Harold, a young man who lives with an affluent life and his love interest. Harold is a man who despite his family is never given the expected attention even from his own mother. Obsessed and intrigued with the concept of death, Harold enjoys playing the suicide pranks every now and then and attends random funerals of people he doesn't even know. At a funeral, he meets Maude, a 79-year-old woman who is isolated and who teaches Harold the way to live life the fullest. The thing about this film is that it has beautifully displayed the age difference and that age is a number and people of different ages can have the same feeling altogether.
Harold and Maude are two people with the same loneliness and as a result, they spend time in sharing fun and beautiful moments with each other, which they haven't experienced to date.  Despite being from different backgrounds and also different generations, Harold and Maude find a company with each other and eventually, they will start enjoying the living. As a result, they have freed themselves from each other and also the stupid existence, the unsatisfying and the hopeless lifestyle and turns their lives to worth living proving that no person on this earth is actually old or young to express happiness. In a world full of people suffering from chronic depression, this movie is actually needed in this generation more than the time it was released and therefore, is a must watch for all of the lonely people who are in search of happiness and it alone.
#19 Speak (2004): An independent drama, Speak is directed by Jessica Sharzer. The film rotates around Melinda, a 15-year-old girl who struggles a lot about her social life because of the social anxiety disorder she has. She doesn't have any friends at school and as a result, feels uneasy and uncomfortable while talking to people around. She even feels out of place at home living with her preoccupied and as well as busy parents. As a result, her behavior at school gets impacted making people call her as a squealer. One day at a party, she calls the cops to home and everyone starts making fun of her and the reason behind her calling the cops is unknown to people and she doesn't reveal to anyone either. "Speak" is a modern-day drama as it tackles many questions about depression and pressure and in some places, it even reminds you of "13 reasons why".
With the desire to get noticed by people and also with the desire to fit in, Speak seems pretty usual and common to the teenagers preventing us from being who we really are and from being true and as a result, triggering us to do unpleasant things which might even violate the will. In this film, Melinda is shown as the victim of the matters and she is often misunderstood by people around whose ears are apparently shown as clogged to whatever she says. The moral lesson of the film is people have to speak in order to be heard. They have to raise their voice things that matter and things that don't. In order to make lives easier, be brave, face fears and also overcome the holding back things despite the doubts and the pressures. As the title says, Speak is something everyone should do and therefore in order to not get bullied, people should actually speak what their heart says.
#20 What's Eating Gilbert Grape (1993): "What's Eating Gilbert Grape" is actually a drama written in the American context, directed by Lasse Hallstrom. The film is known because of its starring as it has both Johnny Depp and Leonardo DiCaprio playing the major roles. Gilbert Grape, the young lead is played by Johnny Depp who actually leads a simple life and who shares an interesting life with his mentally distorted younger brother, played by Leonardo DiCaprio. Raised by the obese mother, played by Darlene Cates; the film displays the lifestyle of this family. Gilbert, in order to support his family, takes up a weightless job as a clerk and because of his family reputation for being unconventional and scandalous, he faces many difficulties on the job. As a result, it causes the family to live on the outskirts, distant from others.
The movies follow with Gilbert dealing with his family needs, other people and as a result, one can feel him distressed and will develop pity on him yet will commend him on his responsibility to deal things in an impressive way. Regardless of the decisions and judgments of people around him, he carries his responsibility of being a better son and a brother. Gilbert maintains a smile by being patient and quiet and also stays passionate about the family. He is a person who is highly oriented and therefore, he fails to pay attention to the personal life making him stand out as an exceptional character that exemplifies the commitment and love making everyone think how important family is. After watching this film, everyone will experience an immense love towards their family making it one of the important and best films for introverts to watch and get entertained.